Kogi State University, Anyigba, wishes to remind all graduands that the validity of all statements of result issued by the institution will expire by 31st January 2022.
KSU notice on expiration of statement of results
Graduands who are still using the
University's
Statements of Result are therefore advised to process their original digital certificates before the expiration of the validity period.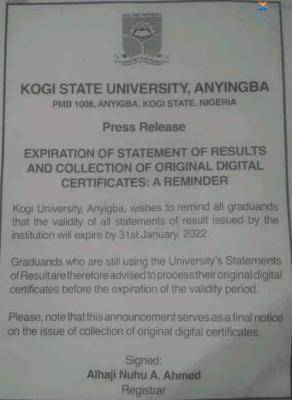 Please, note that this announcement serves as a final notice on the issue of the collection of original digital certificates.